Venice Carnival 2022 Feb 21 – 27
Carnival! The word conjures up excitement, intrigue and mystery. Beautiful and romantic Venice displays her spectacular pageantry, rich history and visual delights during the weeks that lead up to Lent. Venice invented Carnival in 1100s where commoners wearing masks to guarantee their anonymity could interact with nobility. Since then, Carnival has grown to include elaborate masks and costumes, many hand made by the participants from around the world. Bobbi Lane and Lee Varis, Fuji-X Photographers, are hosting the Venice Carnival Photo Tour for a six day event that includes photographing the amazing costumes and an exploration of this gorgeous city.It's an extraordinary event, and we will help you capture the fun and revelry along with the rich architecture and the splendid light.
This is Bobbi's 10th and Lee's 7th time photographing Venice Carnival and we have made many friendships with the top models with their elaborate costumes. We arrange private shoots with the costumers, including the opportunity to photograph them in a gondola. Lighting is of great importance, and we provide extensive instruction in both natural lighting, and working with flash. This is essential for the dawn shoots of costumers at St. Mark's Square, combining flash with the background to create stunning and magical effects.
Of course we explore the gorgeous city with its winding canals, beautiful bridges like the Rialto, secret streets and unique architecture. We visit some of the historic buildings such as La Fenice and Scala Contarini. We shoot sometimes at dawn and sometimes at dusk to capture the magic and the light.  Getting lost can result in some great options, too!
We take the boat to Burano, the colorful island, filled with brightly colored buildings and warm and friendly residents. It's a great place to shoot both people and places and the details of their world famous lace.
Of course, the cafes, the food, the wine are all fantastic and a culinary delight! We know wonderful restaurants that fit into a variety of price ranges and they are all delicious.
For my own photography goals, I wanted to get out of my comfort zone of landscape/cityscapes and gain some experience with lighting and photographing people. Besides the stunning costumes, Carnevale is an ideal time to experiment with posed and environmental portraits because the costumers want to have their picture taken. Most are happy to model and pose for a simple promise of emailed photos, of which I sent to dozens after the trip.
I visited with world-class (and Boston-based) image makers, Bobbi Lane and Lee Varis, whom I first met years ago through the Boston Camera Club when Bobbi was a judge there. This was Bobbi and Lee's eighth year at Carnevale, and I would highly recommend taking advantage of their deep experience and connections. 
For all levels of photographers I cannot recommend this trip highly enough. In addition to hands on instruction to make the greatest images ever, Bobbi and Lee safely shepherd you to the best locations with the highest levels of professionalism and enthusiasm. I loved this trip so much, that I joined them year after year knowing that they would come up with even more amazing ideas and locales. They are flexible and encourage everyone, even the non photographers !! For anyone at any level of photography skills, this is the perfect opportunity to hone your portrait and lighting techniques within a very supportive and well-designed itinerary. This is the trip of a lifetime with two of the most innovative and experienced photography and expert post- processing professionals. You will come home with incredible images from a magical city during amazing Carnivale. Lee and Bobbi will ensure your safety and comfort and improve your expertise beyond your expectations.
Attending Bobbi and Lee's Venice Carnival photo tour in 2019 was an experience well beyond my expectations.  Venice itself was an all-time favorite travel destination; so rich with history, so unique, so much beautiful and boundless character.  The event of carnival is almost impossible to comprehend.  It's extensive and elaborate and so incredibly festive and energetic.  While Bobbi introduced our outing as "a tour, not a workshop", she and Lee were more than generous in providing assistance and critique, and in getting the group in the right places at the right times to make some amazing photos.  They absolutely know where the action is at carnival!  It was so stimulating; a true feeding frenzy for photography enthusiasts.  I was completely overwhelmed with the quality and quantity of unbelievable costumes at this event — it has to be experienced to be appreciated.  In addition to the festivities of carnival itself, the tour provided models for private shooting opportunities complete with lessons on lighting.  They took us to nearby Burano to photograph this colorful city and its people, and to Murano to tour inside an operating glass blowing facility.  We enjoyed great food, went on a gondola ride in the canals — there was nothing left undone at the end of the tour.  The agenda was very full and very rewarding.  The photos I returned with are incredible, and I will forever be grateful to Bobbi and Lee for their part in making this such a memorable experience.  I couldn't speak more highly of them, or of this fantastic adventure.  To anyone on the fence about going to carnival with Bobbi and Lee, I say jump off that fence at once and get signed up.  I guarantee you'll be happy that you did!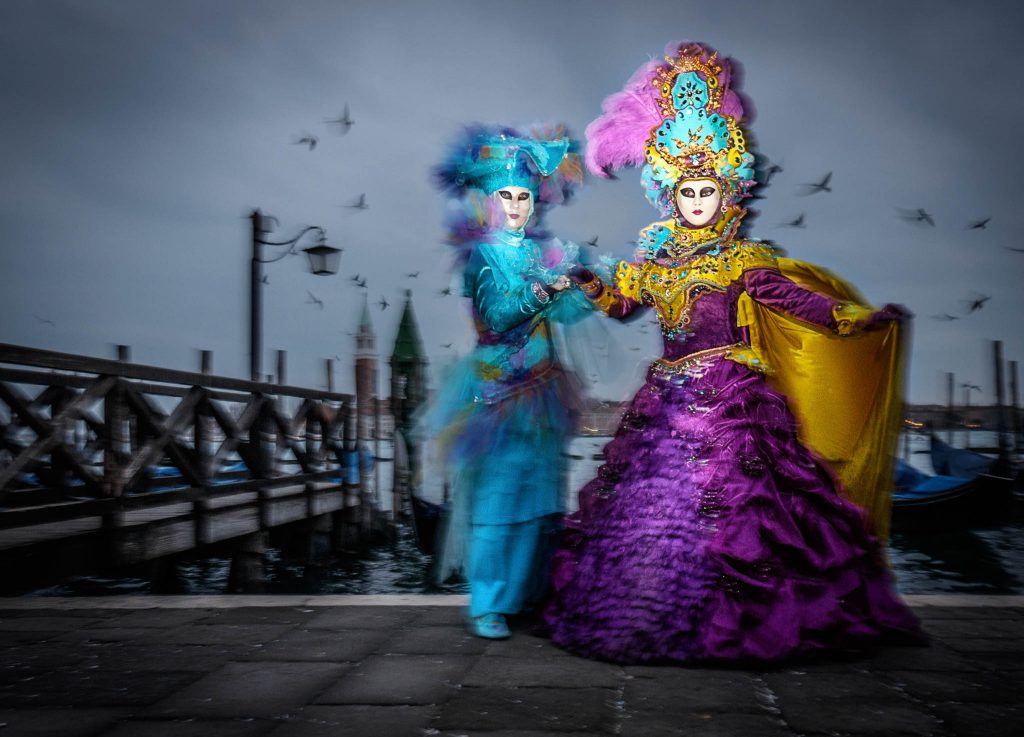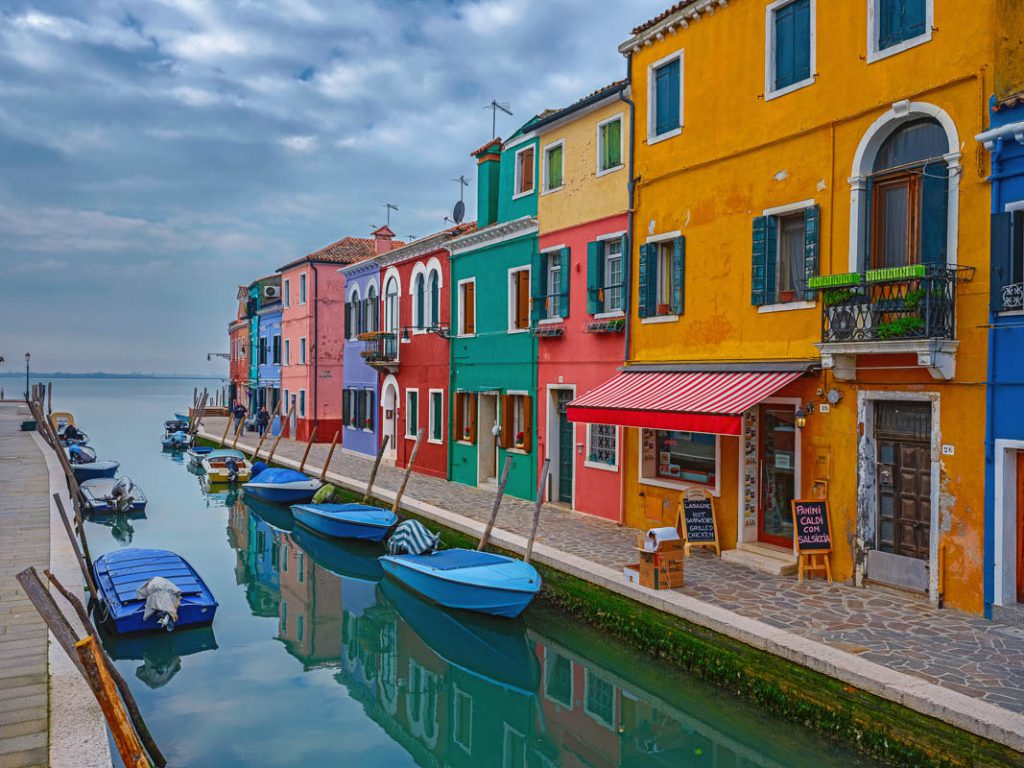 Click Here to read more testimonials