Infrared Workshop
with Bobbi Lane & Lee Varis – Sunday, June 26th, 2021
Heritage Museums & Gardens 10:00am – 5:00pm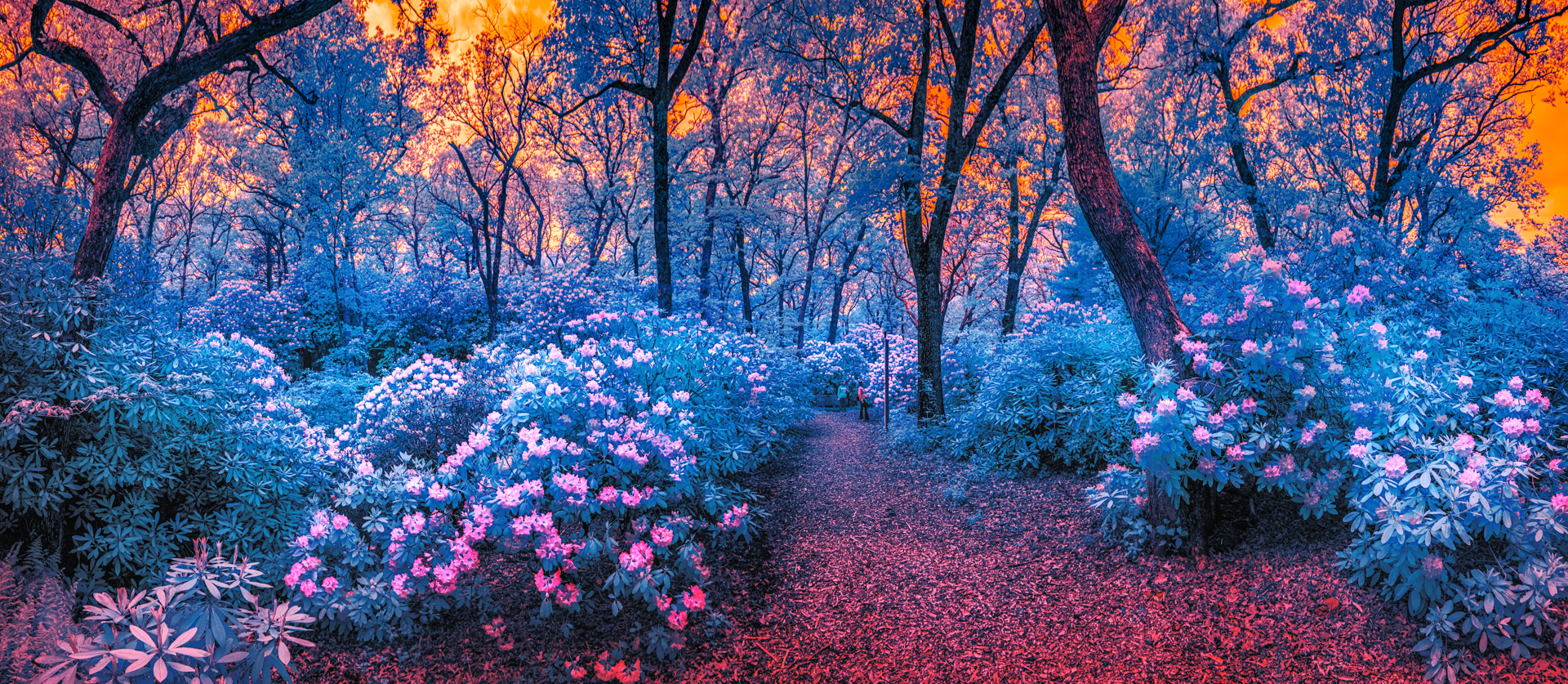 Within the gardens is an impressive collection of rhododendrons, which were hybridized by the internationally-known Charles Owen Dexter. Each spring when the rhododendrons bloom at Heritage, new Dexter cultivars are evaluated annually and some are named.
Join Bobbi & Lee for a day of infrared photography at the beautiful Heritage Museums & Gardens in Sandwich MA. Bobbi & Lee will lead a small group of 6 participants through the stunning landscape and structures, which are perfect scenes for infrared shooting in either B & W or Color. There will be a 2-hour post-processing/critique one evening the following week, conducted via Zoom, included in price of the workshop.
Heritage Museums & Gardens offers 100 spectacular acres of trees and shrubs, designed gardens, exquisite flowers and sweeping lawns. The gardens are a delight any time of year. This year will mark the 100th anniversary of Charles Dexter purchasing the land where he began his rhododendron hybridizing work, and we expect a beautiful display of blooms.
The 2020 expansion of North American Hydrangea Test Garden showcases some of the newest hydrangea cultivars on the market. Many of these cultivars are new to Heritage and will be maturing this season and begin to flower. Participants are free to wander through all of the Heritage gardens, but we will be concentrating on the: McGraw Family Garden of the Senses, with the Windmill Garden, Flume & Donald Marvin Daylily Garden, Dexter Rhododendrons Garden, and Hidden Hollow, with its lovely Treehouse.

The Windmill Garden is in the style of an English Herbaceous perennial border and is in bloom from late Spring through the end of Summer.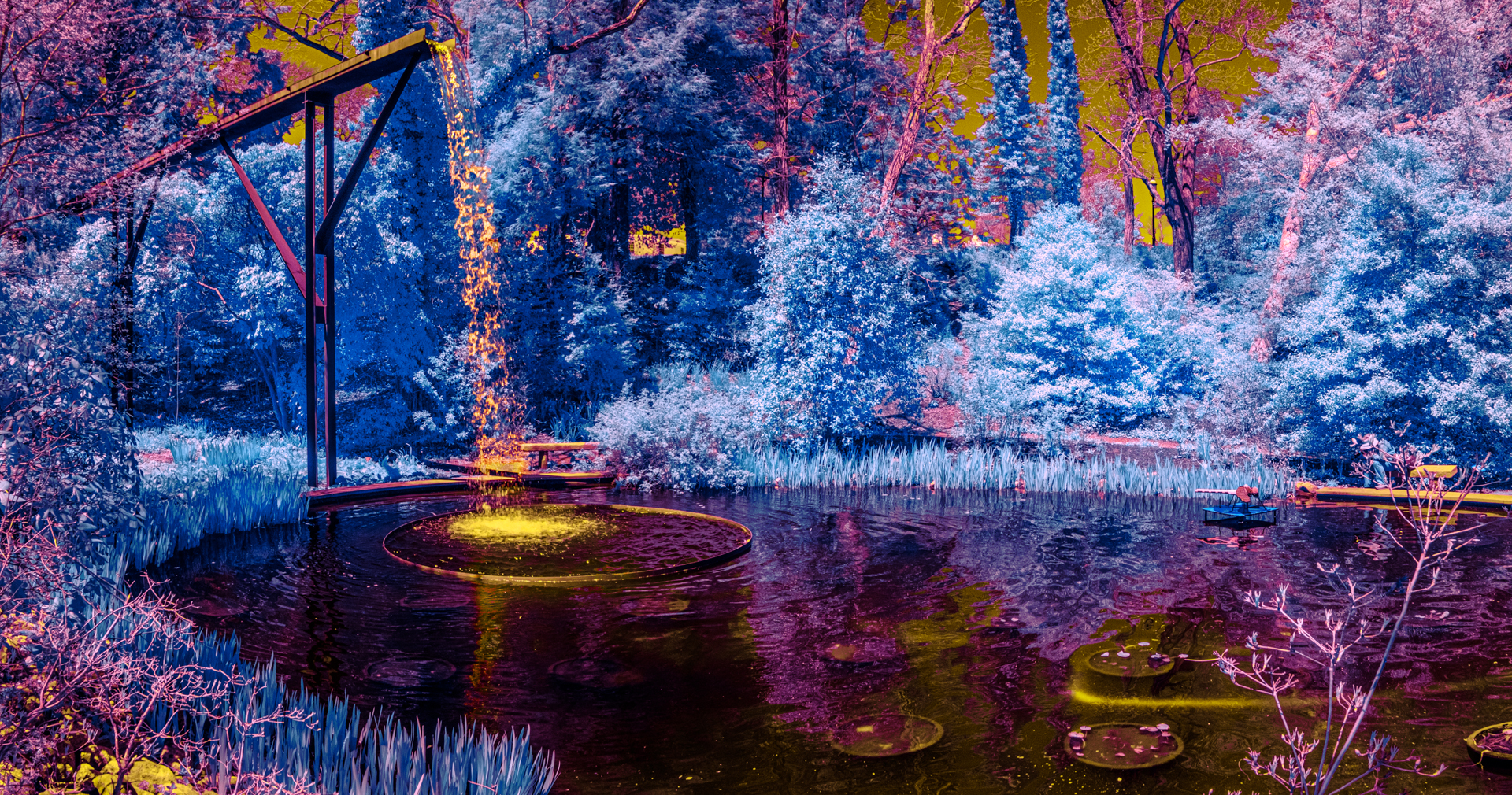 The flume fountain and the accompanying lilypond provide stunning views year-round. In the spring, it is surrounded by thousands of rhododendron blooms. In the summer the neighboring daylily garden provides a rainbow of blooms from June through August; and during Gardens Aglow, the waterfall transforms into a cascade of lights. The lilypond below the flume is home to our resident frogs and turtles and a beautiful array of dragonflies.
Bobbi & Lee provide plenty of one-on-one coaching during our time in the gardens. The group will split into two groups of three each with personal instruction from Lee or Bobbi, and will switch instructors thoughout the day. After the shoot, a special Zoom meeting will be scheduled for everyone's convenience to provide post processing instruction, and a critique of participants work. Topics covered include:
Custom White Balance for Infrared
Mirrorless vs DSLR considerations
Infrared Landscape Composition
B&W and Color – different approaches
Shooting Panoramas for Infrared
Post Processing for Infrared, in color and B&W
Participants are expected to provide their own Infrared cameras for the shoot, but we will have 2 loaner Fujifilm cameras available for people to try out.
Click the button below to register – only $200
After you pay please click on "return to merchant"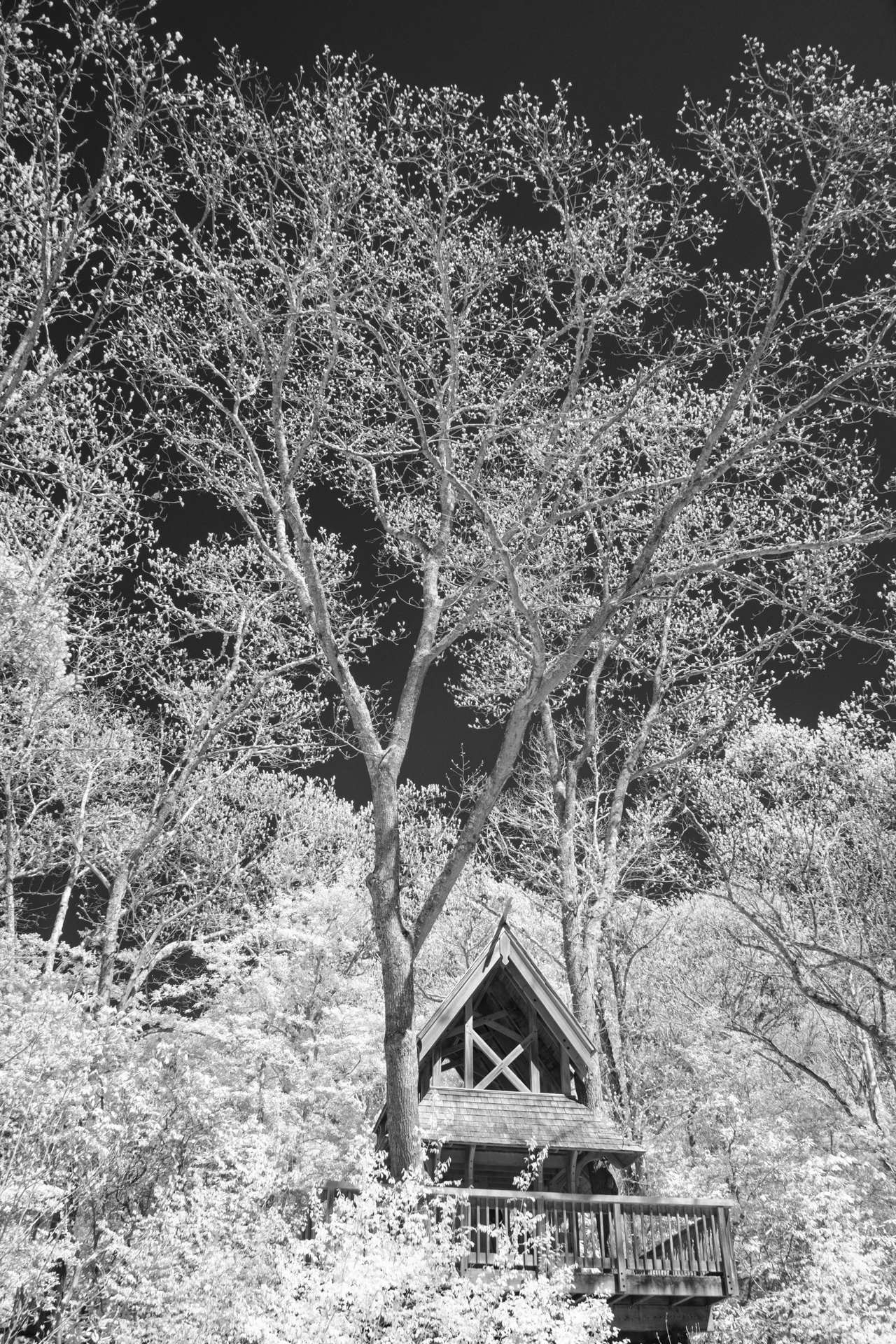 Hidden Hollow™ is nestled in a two-acre dry kettle hole—a glacially formed depression common to Cape Cod. A variety of play areas and the beautiful tree house provides a stimulating and beautiful outdoor setting for discovery, learning and play.
Master treehouse-builder Pete Nelson advised on the project early on, situating it in two magnificent oak trees and suggesting post-and-beam construction. Architect Greg Jones created the final design that incorporates sustainable woods and high school students from Upper Cape Cod Regional Technical School built the Treehouse. The first floor of the building is fully accessible to visitors with disabilities.