Chasing the Light in Iceland
with Bobbi Lane & Lee Varis
September 8 – 16, 2023—signup now!
Iceland is truly the land of fire and ice—one of the reasons it was used for many of the locations in the hit HBO series "The Game of Thrones!" Iceland reaches down into your soul and touches you in a profound and subtle way. There is a quiet drama besides the spectacular glaciers, mountain, and seashore. The soft green cliffs and fields that stretch to the water are speckled with sheep and the multitude of waterfalls adds to the visual delight. This is pristine and primal Earth, fueled by geothermal and absolutely pure water, and is a reminder of the strength and beauty of the planet.
Our mission is to seek out some of the hidden photo-opportunities, that are sometimes only accessible with our luxury, 4-wheel drive, Mercedes van – WiFi equipped. Our amazing guide is the inimitable Einar Erlandsson, an Icelandic native, and fabulous photographer in his own right. Einar has a sixth-sense for knowing where and when to be, and he is intimately familiar with many hidden locations unseen by most visitors to this wondrous island. He also has a wickedly impish sense of humor!
From the moment you arrive in Iceland, your every need is taken care of, all hotels, all travel, all meals, all sundries and snacks—you will be under the guidance of Einar Erlandsson for all things Icelandic, and Bobbi and Lee for all things photographic. After a day in Reykjavik, at our fabulous Grand Reykjavik hotel, we embark on a photo-adventure that takes us to the most spectacular environments on the planet. Iceland is not all glaciers and icebergs—no… Iceland has a varied landscape that includes green-clad mountains with spectacular waterfalls, grazing sheep, and the famous Icelandic ponies. 
Under the expert guidance of Einar Erlendsson, we will go where the light is, when the moment is best. We will stay at three locations in the southeast, south and west, and venture from those bases each day. The itinerary is dynamically changeable to suit the needs of the group, and the variable weather. Flexibility is the only rule, allowing us to change direction as conditions change, so we can explore glaciers, waterfalls, lava fields, black sand beaches, mountains and canyons, picturesque churches, and incredible Icelandic horses! With any luck, we might get to experience, and photograph auroras!!! We factor in time for critiques, and post-processing instruction, so even on "weather days" you will have plenty to do, and be able to craft your images in ways you've never imagined. Bobbi and Lee will be by you side, always ready to help you with any technical or artistic need. Our goal is to get you the best photos of your life, and have an amazing fun time while we're at it.
One of the big surprises you'll discover in Iceland is the fantastic food—we're talking Michelin star quality here! Not just in Reykjavik, but everywhere we stay, you will find the most amazing meals! The lamb and fish, are out of this world. Again, everything is taken care of while you are on tour with us (except any alcohol.) All the hotels we stay at are first-rate, rooms are warm and comfortable with private bathrooms, and amazing restaurants. We are definitely not roughing it here!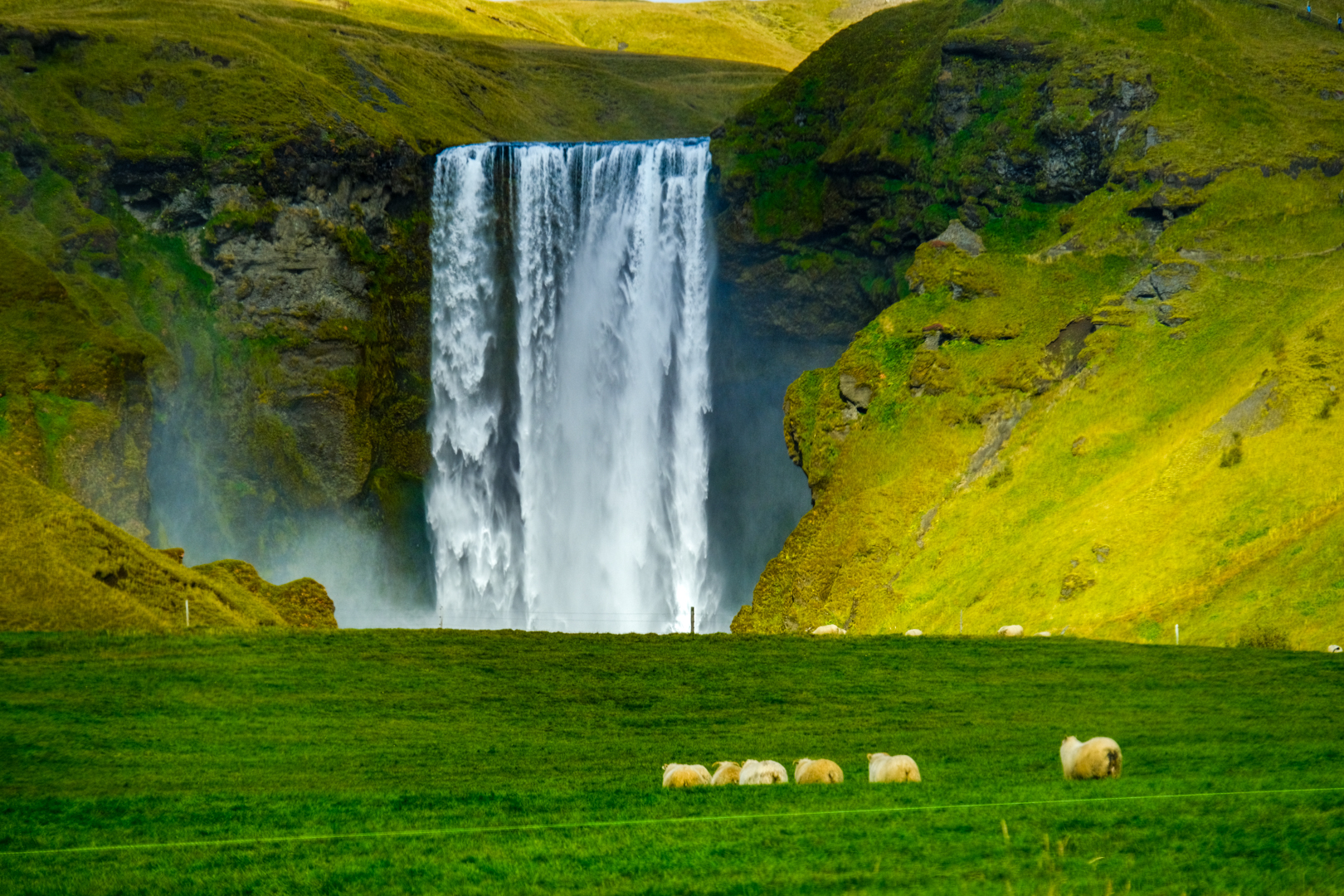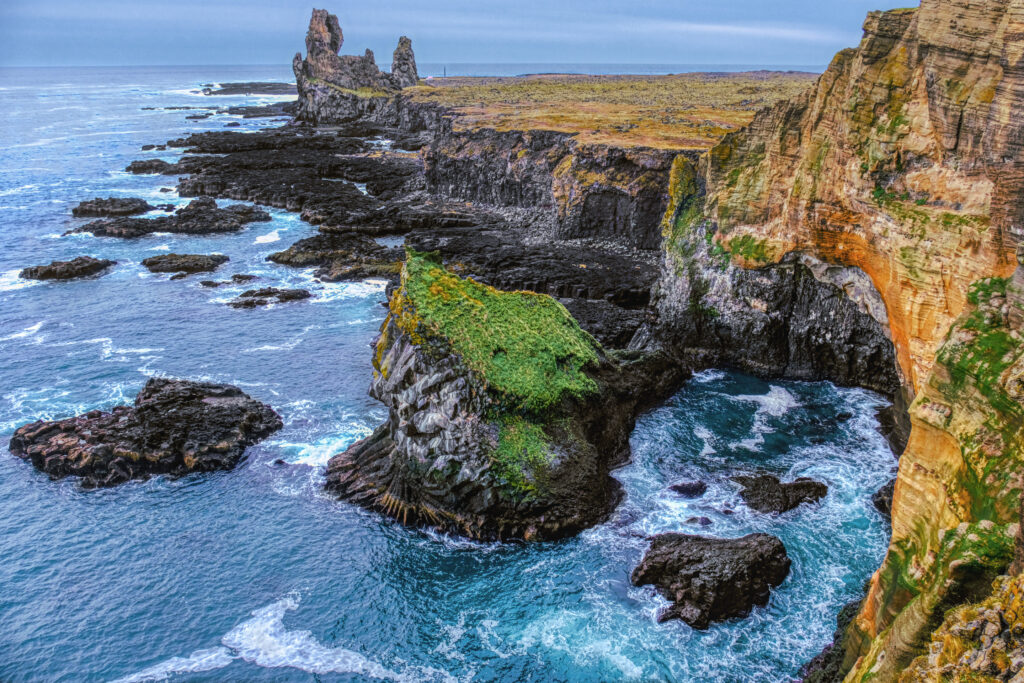 Iceland is a volcanic island in the North Atlantic Ocean and the western most European country. Located between Greenland, Norway and northwest United Kingdom, Iceland has an area of 39,770 square miles (103,000 km.). For comparison Iceland is about the size of the state of Kentucky or England.
The geology of Iceland is unique. Iceland lies on the geologic rift between the Eurasian plate and the North American plate. It also lies above a hotspot, the Iceland plume, which is believed to have caused the formation of Iceland, the island first appearing over the ocean surface about 16 to 18 million years ago. So Iceland is young. The result is an island of volcanism and geothermal phenomena such as geysers, hot springs and mud pots. 
The island itself is composed primarily of basalt, low-silica lava associated with effusive volcanism, which also occurred in Hawaii. Iceland however, has a variety of volcanic types (composite and fissure), many producing more evolved lavas such as rhyolite and andesite. Iceland has hundreds of active volcanoes. The largest part of Iceland is the desert highland interior, comprising of lava fields, rocks and black sand.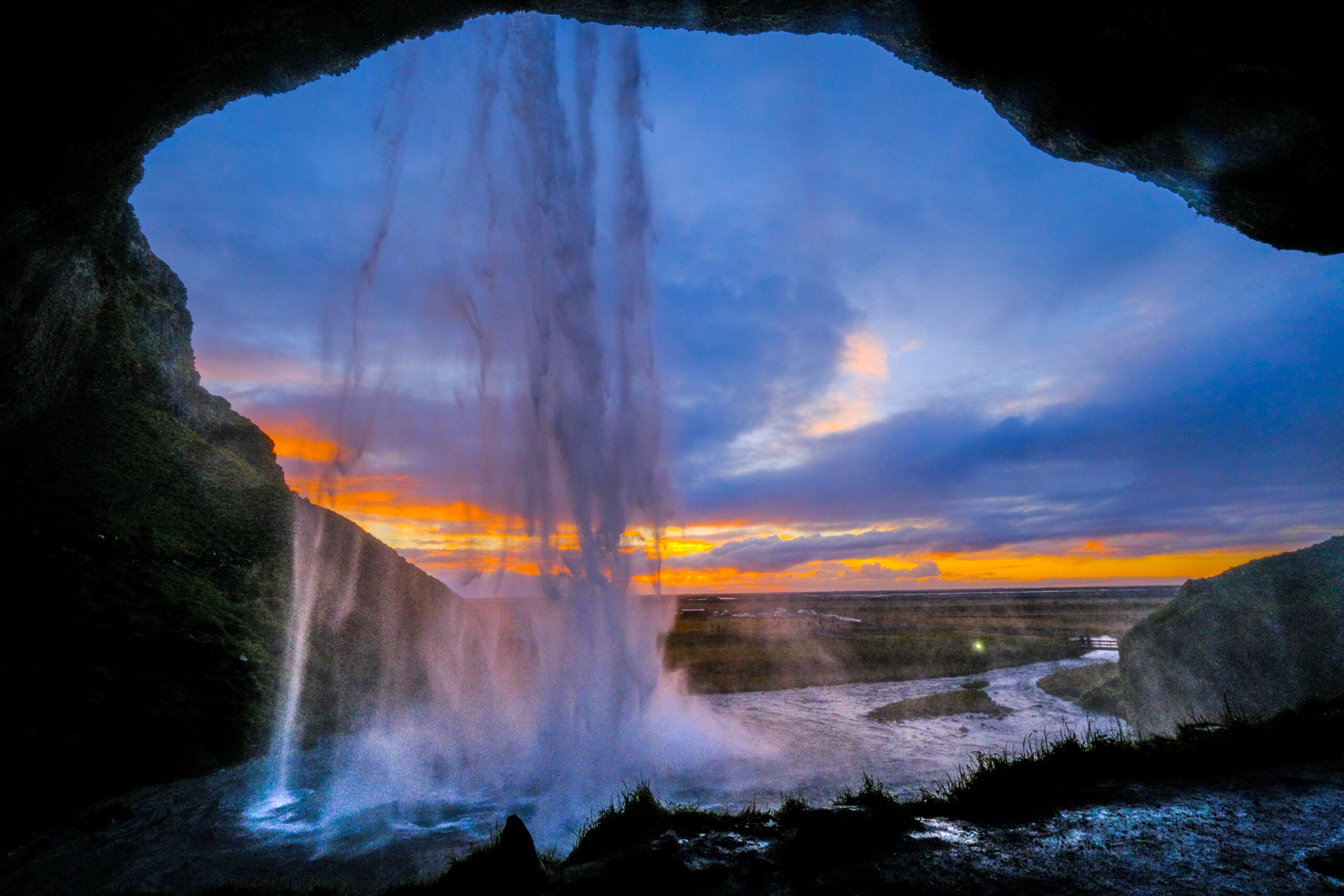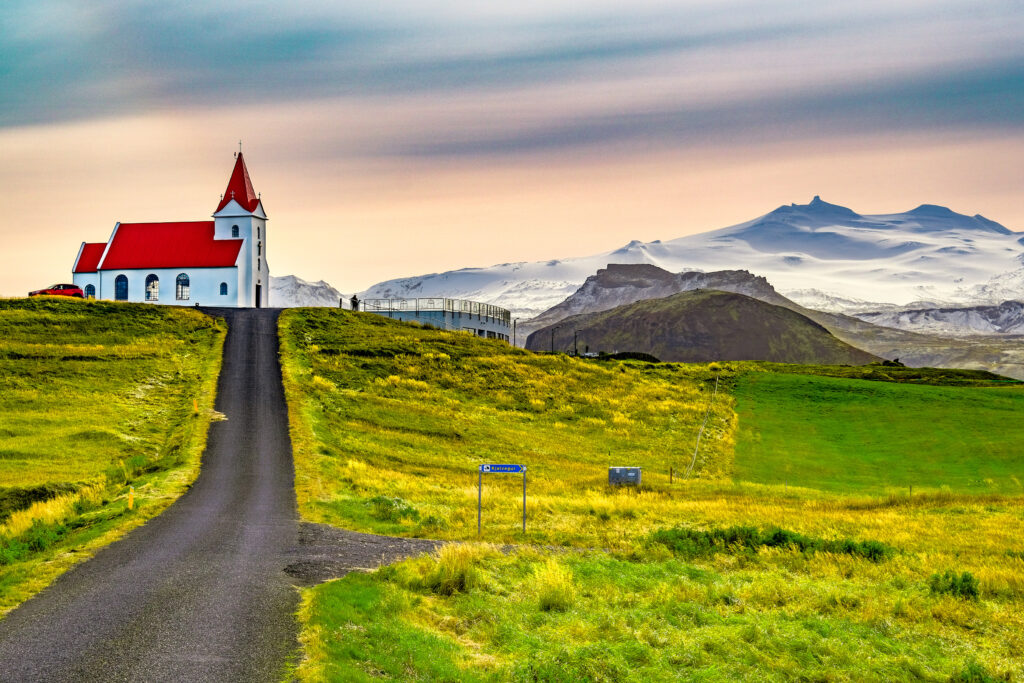 Time flexibility and hunting for exciting light is the name of the game. Einar is the expert in this arena.  Every minute we focus on maximising our time with a blend of field work and personal attention. From arrival to departure your every need is taken care of by our team.
We book an early registration at the Grand Hotel in Reykjavik for you upon arrival, so even if you arrive very early in the morning, the day before the tour starts, you have your hotel room ready.
After our amazing photo-adventure, we return to Reykjavik for a farewell meal, and recount stories of our fantastic fun time in the land of fire and ice. You will go home with the best photos of your life, and an experience that will enrich your lives in the years to come!
Words cannot adequately convey the scope of our Iceland adventure. From Reykjavik to the Glacier Lagoon and the edge of the Vatnajokull glacier, and on to the picturesque Snæfellsnes peninsula, the visual grandeur is stunning.
Besides the picture taking opportunities, we will have occasions for critiques, and post-processing sessions. Driving time is also used for instruction, review, and great conversations.
Take a look through the gallery of images from our previous  tours by clicking on the image at the right for a more detailed visual representation of what you can expect on our luxury photo tour of Iceland ➜ 
The dynamic duo of photo-education, Bobbi Lane & Lee Varis, bring two lifetimes of experience, along with enthusiasm and creative techniques to to their fun-filled workshops. Lee is a Photo illustrator and Photoshop Master. He's shot movie posters in Hollywood, and is the author of  the best selling book Skin. Bobbi, the "Mistress of Light" is renowned for teaching natural and artificial lighting techniques for portraits. Photo Distrct News named Bobbi one of the top workshop instructors. Don't miss this rare opportunity to experience Iceland under the care and guidance of these master photographers.
The cost is $ 9,500 and covers all expenses in Iceland during the tour, except for alcohol. Limit of 7 participants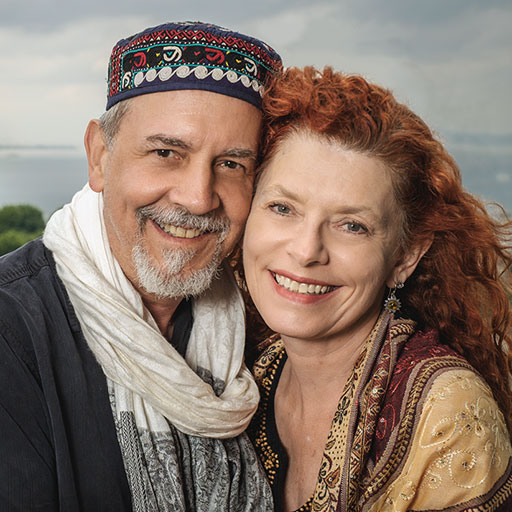 To secure your spot, click the button below to make your deposit via Paypal, or contact us via email to make other arrangements
Fill out the sign-up form below after paying deposit